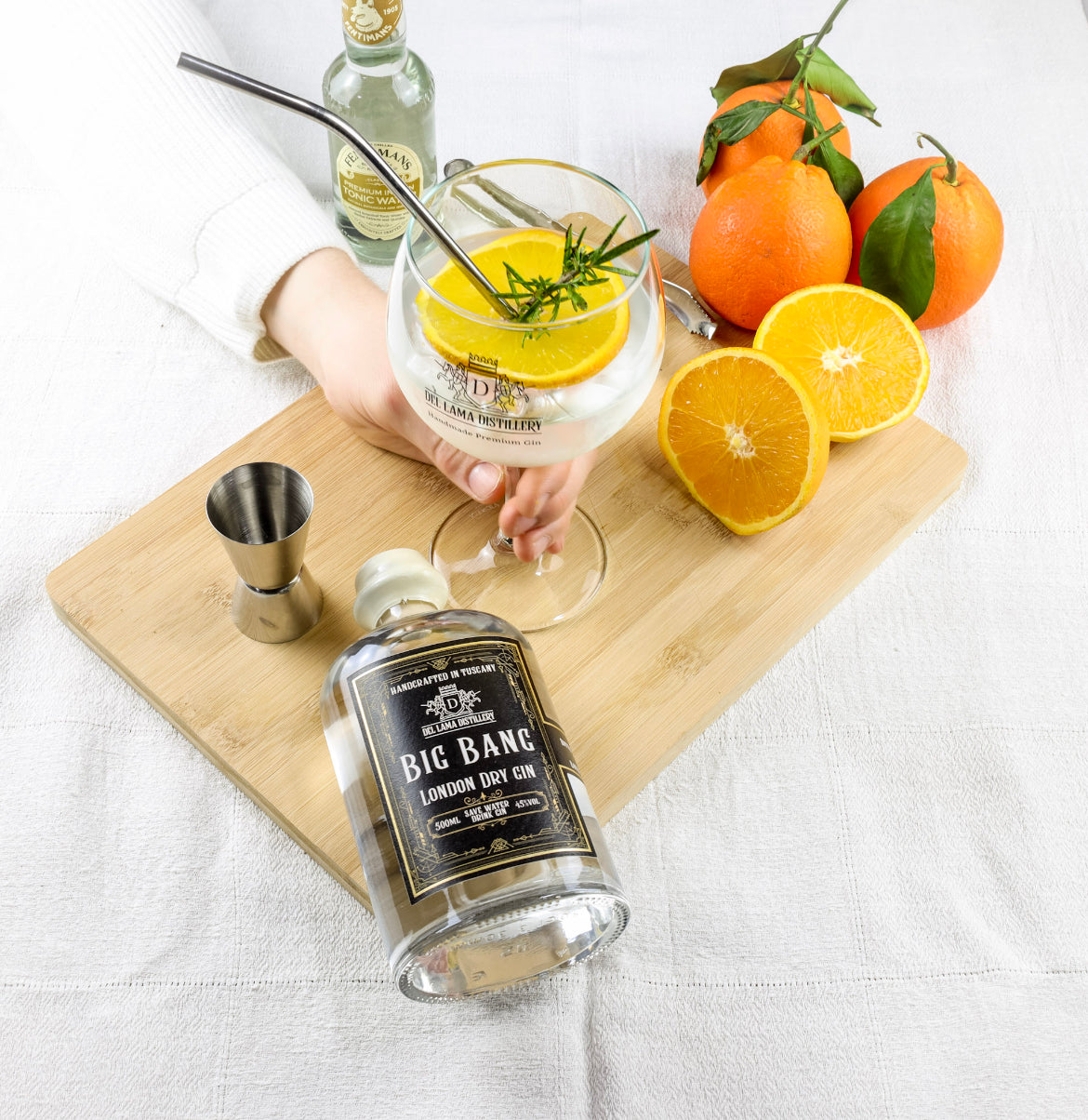 A bet there Del Lama Distillery, entirely a
family-run, born from the common passion for gin.
Passion, which turns into study and research: from the ancient art of distillation up to the most innovative production techniques, always remaining anchored to history but with an eye to modernity. Combining the past, present and future is our goal.
As well as paying particular attention to use
of botanicals, in a constant examination that leads us to experiment with possible combinations in order to guarantee a unique experience for all those
who decide to trust our creations.
It is our care to guarantee the best possible product,
in fact, we assure a MADE IN ITALY at 360 degrees. Each phase, from production to bottling, is performed by us.